Lest the reader imagine I am an objective exception to that rule, a little self-disclosure is in order. At one time or another, I have owned shares in Wal-Mart. In addition, if, when visiting Wal-Mart on any typical day, I would need to take off what I had purchased there and prove it had already been bought, I would probably in short order be arrested for nudity. From its hats, underwear, jeans, shirts, belts, casual wear shoes, dress slacks, socks, wrist splints, watches, over-the-counter meds, shampoos, toothpaste, the pens in my pocket, cases of motor oil, greeting cards, deodorant, hair conditioner, vitamins, the latest oil change or tires, a filter for our mower, chew things and fetch balls for our dog, a huge supply of Halloween snacks, all our toilet paper or Kleenex, a chair for our dining room table, carpet stain remover, office supplies, camera batteries, pillows, ink for our printer, electric blankets, fertilizer or grass seed for the yard, dishwashing or bathtub cleansers, videotapes or DVDs, kitchen bowls, knives, and basting brushes, to even a Wal-Mart gift card in my wallet, and on and on, I simply would not be decent or functional without this nearest big box store.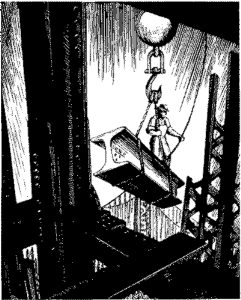 For several years, Val, Frisky, and I would also routinely get our exercise by walking a few times around the huge nearby Wal-Mart lot. As yet, we do not have a Wal-Mart superstore in the vicinity. But once the current WMT location is transformed, in a few months, we may be getting many of our grocery items from there as well.

In these buying patterns, we are definitely not alone. While many Yuppies turn up their noses at getting merchandise from such a not cool, plebian establishment, millions upon millions of middle and lower class patrons have saved at least hundreds of billions of dollars via Wal-Mart shopping, thus countering the effects of inflation in other aspects of the economy, such as housing, medical care, or energy, and somewhat offsetting too the fact that the average wage has barely risen over the last few decades, once rising prices are factored in.